Success Coaching that Unlocks Your Personal Power!
Get started on your success path with a special guide!
5 Powerful Ways to Free Yourself from Suffocating Stress and Live Life on Your Happiest, Healthiest Terms
Let me ask you something. Are you happy and fulfilled?
What if you could wake up each morning feeling 100% content with all aspects of your life?
What if you could live your purpose, become a better leader, and inspire others to reach their full potential?
And what if you could understand and address what triggers your anxiety and stress, and let go of self-destructive thoughts that are holding you back?
You deserve to live the life you want, my friend!
Perhaps you've experienced something that you can't shake off.
Maybe you need help dealing with a specific challenge—personally or professionally.
Or, maybe you're always looking for validation and want to break through the heavy burden of caring about what other people think.
The answers are within you. You just need the tools, training, and permission to prosper.
You want change. You want something more. I can help you.
I'm Deb Rubin, a certified life and success coach and I've helped hundreds of professional men and women look deep within themselves and unlock their own personal power to realize growth, introspection, control, and fulfillment.

I've struggled with my confidence and energy levels for most of my life. I always chalked up my high stress and anxiety due to the different client-facing jobs I've had over the past 12 years. I was sick and tired of feeling stressed and anxious all the time. I first heard Deb speak in 2017. She gave a powerful presentation and introduced the seven levels of energy. I immediately reached out in order to begin working with her to master my well being and my life. Through our coaching sessions, I was able to conquer my negativity and reduce my level of stress significantly. I was able to tap into a brand new level of confidence I never knew I had. This led me to further my career into management and allowed me to become a strong leader. This was a step I never thought I'd be able to take before my coaching sessions. Deb truly helped me to get my life back both personally and professionally. It was the best decision I've ever made! I can't thank her enough!
Jamie Swasey
Transamerica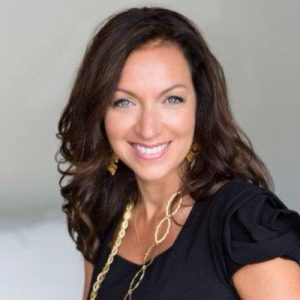 Deb has been an outstanding professional coach. She helped me get out of my own way. To stop the gremlins from stealing my joy, potential, and my success. She helped me learn to express my needs and mold my team to be the leaders they could become. It's a pure joy to look back at where I was in my professional life and where I am now having just a little bit of coaching. Not only have I benefited and grown professionally but my team has also blossomed through my leadership. Everyone can use coaching in their life.
Kasey (Robertson) Price, QPA, QKA ERPA
TPA Solutions at Ascensus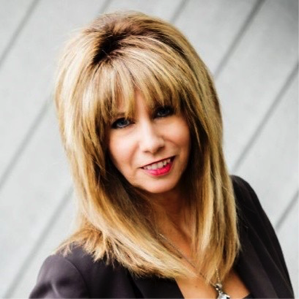 As a certified Coach, I have worked with hundreds of coaches over the years.  Although all certified coaches are skilled and qualified, there is a small percentage that I consider exceptional.  Deb Rubin, hands down is in the "exceptional" category.   Deb's passion coupled with her expertise, skill, knowledge, and unwavering commitment to her clients, sets her apart from other Coaches.  Working with Deb, I can say with certainty, she has a "gift" of deep intuitive listening and asking extremely powerful questions enabling clients to shift from being stuck to living a life of intention and purpose.  I have a tremendous amount of respect for Deb as a Coach and Colleague and highly recommend her services.  If you are serious about transforming your life while seeking peace and fulfillment, look no further.
Ida Dalessandro-Felix, EMOD, CPC
True North International, LLC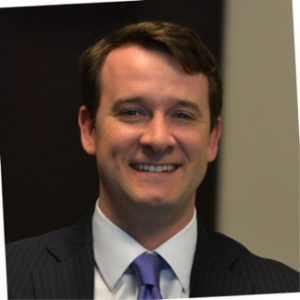 When I began working with Deb a few years ago, I was searching for a path to help me manage and balance my family life, personal health, and the business I owned. Deb was immediately able to help me learn how to deal with stress through a combination of simple physical exercises and mental steps. We then were able to shift focus towards building a better foundation with specific skills to approach all aspects of life, and how each challenge or struggle is really an opportunity to use these skills for growth. 
Deb's ability to comfortably help me address my own strengths and "gremlins" is very unique. I have worked with many business coaches over my career, and Deb is hands down the most effective at addressing the root cause of your challenges and working through those to help create lasting change. The life skills she has taught have been a key factor in helping me take my business to a different level, but more importantly has helped improve all relationships in my life. She is a tremendous coach and mentor and I highly recommend working with Deb.
Richard Tatum, President & CEO
Avintus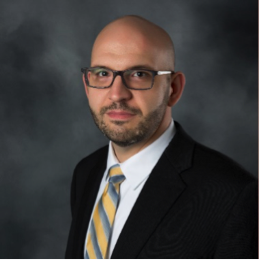 Working with Deb has been a privilege. Her coaching has taught me how to be truly purposeful in every aspect of my personal and professional life. She has assisted me in identifying my true goals, has encouraged me to achieve them, and has taught me how to overcome the inevitable obstacles that have been thrown my way. The very best part of working with Deb is that she is the least judgmental person I've ever met. Her only agenda is helping me be the very best me that I can be. It is no exaggeration to say that my life would not be as good as it is had Deb not been there to support me over the last two years.
Thomas Clark, JD, LLM
The Wagner Law Group
It's time to take action to empower yourself, face your fears, unapologetically acknowledge your strengths, embrace your life, and step into the leader you dream of being.
Let's do it together.